STITCHING COMMUNITIES TOGETHER
Sew Positive is a unique UK charity helping vulnerable people mend, repair, upcycle and repurpose clothes to calm the mind, improve mental health and well-being, and help our planet. We build communities of like-minded people who face social exclusion. Our activities contribute towards a more sustainable and climate-positive approach to textile waste.
Our Sew Positive workshops and courses give you the basic sewing skills you need to be able to make, repair, mend, upcycle and repurpose clothes and textiles. You'll learn how to sew either by hand or using a machine and make or embellish items like face masks, aprons, seasonal decorations, bunting, cushions and clothes.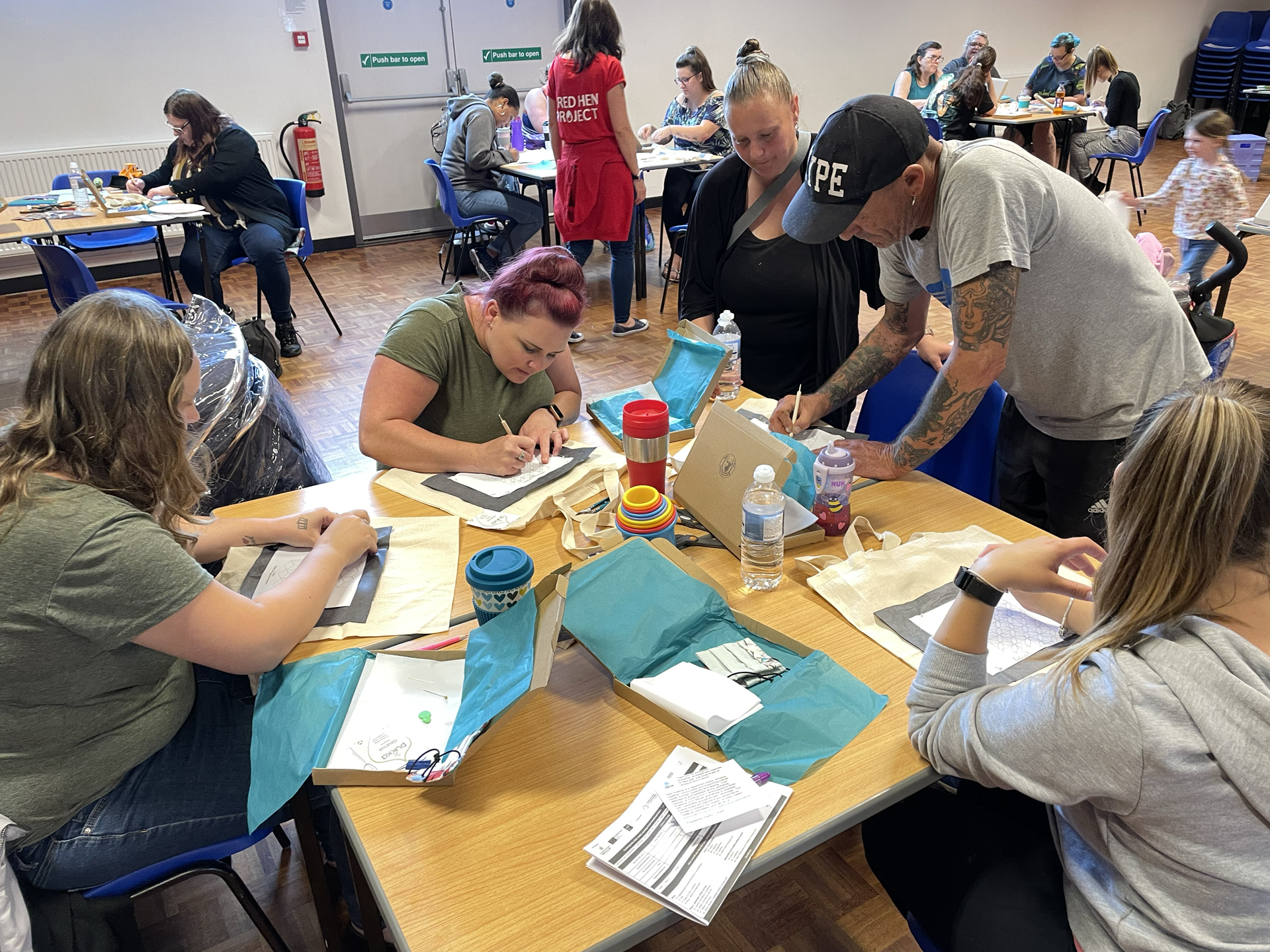 Participate, Collaborate, Volunteer, Support
We seek to support those facing social exclusion through mental health issues, long term unemployment, health issues, poverty, experience of abuse or those who don't have access to appropriate housing.
Partnering with organisations such as The Red Hen project, Turtle Dove, Cambridge Women's Resources Centre and the Phoenix Trust is a key part of our work. Together we build workshops to cater for the individuals they support. In the past we have made personalised aprons, taught upcycling and mending techniques, and made Christmas decorations.
more
Get Involved
Why We Exist
People
Our work and other research has shown how sewing and creativity can be used as an intervention for mental health and related issues, along with volunteering to support improved well-being and connected communities.
Why We Exist
Sustainability & Textile Waste
Communities have become more conscious of the need to make more sustainable textile choices. Clothing has the fourth-largest impact on the environment, with an estimated 336,000 tonnes of used clothing thrown away in the UK each year.
Why We Exist
'Sewcialise' Sessions
Sew Positive's mission is to provide opportunities for vulnerable people to nurture their mental health through free sewing workshops and courses, helping people to feel part of a community and reducing the feeling of social exclusion.